10,000 in 4: Curiosity did not kill this Cat
Why a global community is discussing creativity and the power of storytelling
My Why
I would like to thank 10,000 of you who have read, commented, and shared The Content Biz (TCB) with your friends and colleagues over the last 4 months. It means a lot to me that so many of you engage with these posts. I hope you continue to enjoy the stories I share, and the exploration of creative industries around the world.
The fact that you are interested in the global conversation about creativity, storytelling, and innovation is not only exciting but timely.
The internet has democratized many aspects of the creative process. However, there are still barriers creatives face that are specific to their countries or their industries.
It is my hope that by engaging in these discussions and writing these pieces we can examine the various ways modern creative sectors are being built and strengthened. Whether driven by individual artisans like anime in Japan, or government initiatives like China or South Korea, creativity is becoming a key sector of influence around the world.
So, once a month, I would like to take a look at some of the articles that have caught my eye, give you a chance to check out some past TCB pieces you may have missed, and finally get a glimpse into what I'm doing offline to support creatives and innovators in underrepresented communities.
---
---
TCB in Review:
There have been some great articles this month on The Content Biz that explored everything from the history of intellectual property and how it interacts with human rights law, to the strategy Saudi Arabia has utilized to building their creative ecosystem. Please take a look back on some of this month's articles.
Out in the business world, many have anticipated the return of movie theaters. While some states have socially distanced viewing, others have elected not to open theaters quite yet. In other news, there are early rumblings that Quibi is exploring the possibility of a sale along with other strategic business options. It will be interesting to watch how things unfold with the upstart media tech company.
Finally, Tik Tok went from the viral app, the most downloaded app of 2019, to having ex-Disney executive Kevin Mayer as CEO for a brief moment before a 2-way bidding war. Oracle and Microsoft squared off but once the dust settled, Oracle emerged the victor. Now, it looks like foreign policy will play a big role in determining whether the deal will go through. China had a few choice words about the pending deal, meanwhile, there are also major factors at play in the US bringing complexity to the deal.
Ultimately, the world of mobile apps is incredibly exciting. Deals like Tik Tok demonstrate the value and endless possibilities that exist at the intersection of entertainment and technology.
TCB Features
Biz Must Reads
Reopening Hollywood Series (Pandemic Efforts)
---
---
Projects on the Horizon
We know that Black Lives Matter, but do we respect Black Stories and Black innovation? Protect Black Voices is a virtual training for creatives and entrepreneurs to learn the value of their intellectual property and how to protect and maximize their IP. Sign up here to find out more about this virtual workshop!
Every Thursday at 12 noon PST, I hop on Instagram live and address a few business-legal questions and issues that creatives and innovators are mulling over. It's a good time and helps creators identify legal issues in their day-to-day operations as well as the questions they may need to ask their lawyers.
---
---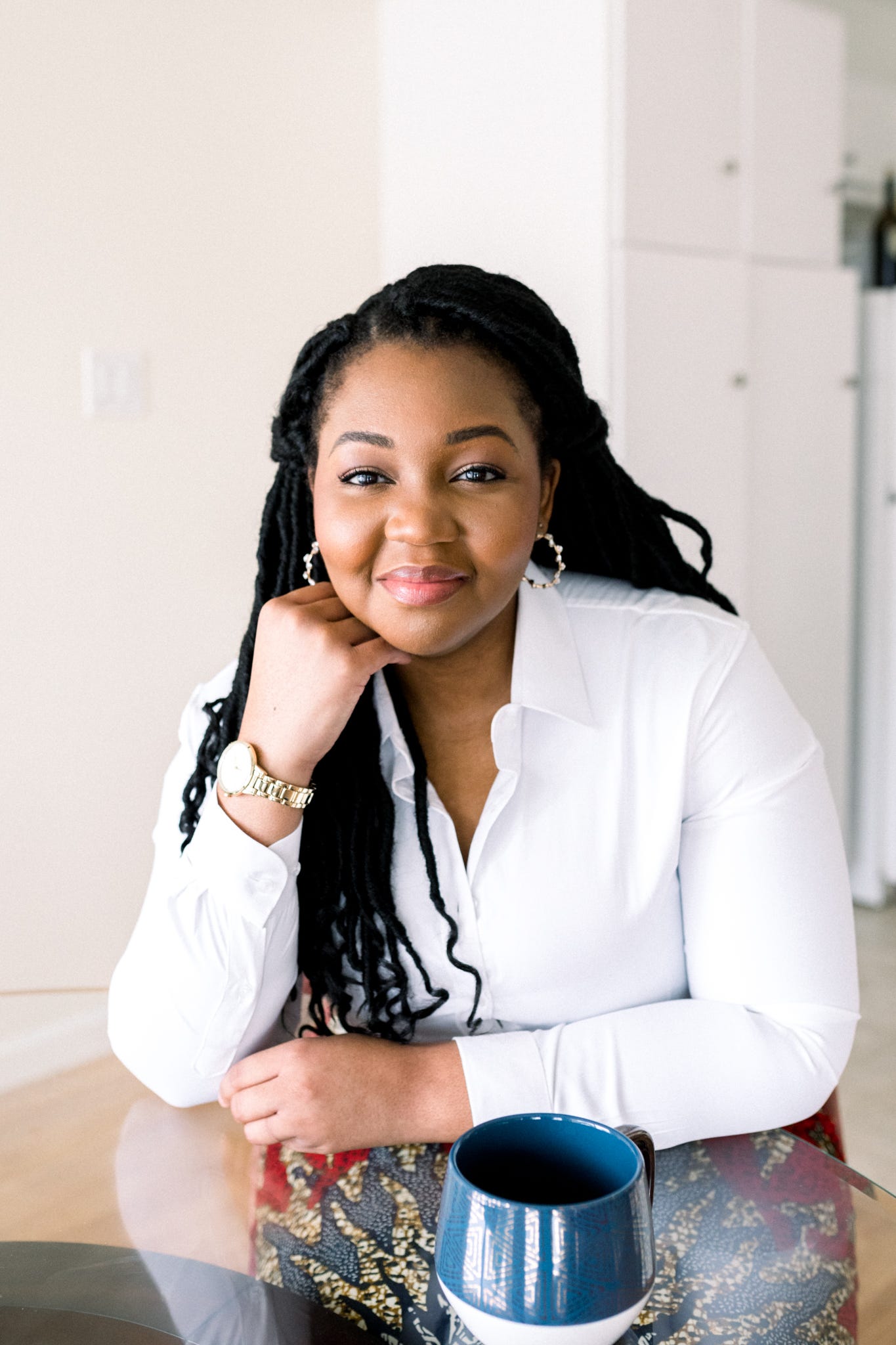 About Me:
Content-junkie, writer, and life-long student of Pan-African art and culture, Chinwe Ohanele is an attorney and entrepreneur who has navigated the politics of identity and access much of her life.
She has developed frameworks necessary to support Pan-African media initiatives and creative entrepreneurship. She oversaw the restructuring, rebranding, and repositioning of an online digital magazine examining the varied experiences of the African diaspora.
Additionally, Chinwe has consulted with various Nigerian entertainment and media stakeholders around the best practices and policies necessary for de-risking investments into the creative sector of an emerging market.
Chinwe is now using her skills as a lawyer, speaker, and entrepreneur to empower underrepresented voices, and address wealth disparities in content-driven industries by providing education, and legal services to underserved creatives and innovators.